During the current pandemic period, is it convenient to purchase necessities, is the price stable, how about the dining environment in the canteen, and whether can the food quality be guaranteed?
On the morning of 27th July with the common concerns of teachers and students, a team led by Zuo Wei, Secretary of CPC Southeast University Party Committee, checked the pandemic prevention and control as well as the supply support at the commercial sites and canteens in Jiulonghu Campus.
Supermarkets Secure Sufficient Supply
The team led by Zuo Wei visited the Meiyuan Tmall Supermarket, the Express Service Center at the East Gate, the Taoyuan Suguo Supermarket, and the Juyuan Zhongchao Supermarket in succession, so as to investigate and learn about the supplies, personnel on duty and influence brought by the pandemic at all commercial sites. Besides, they also inquired about issues generally concerned by teachers and students, including whether the purchase channel is smooth, whether there is a sufficient supply of goods, whether the price is stable, and whether the service time is restricted etc.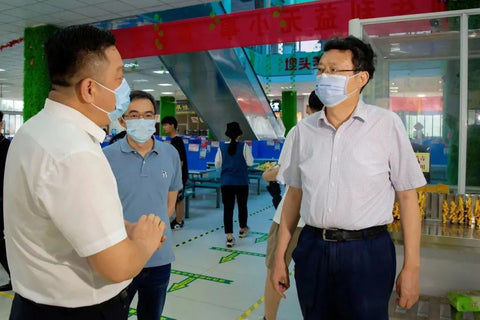 Meiyuan Tmall Supermarket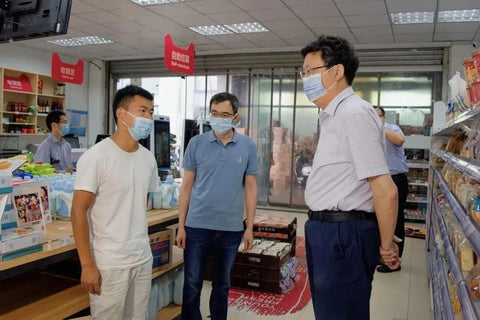 Taoyuan Suguo Supermarket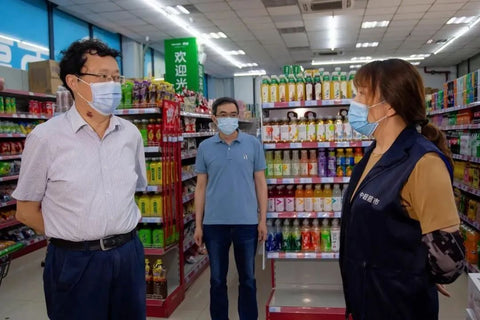 Juyuan Zhongchao Supermarket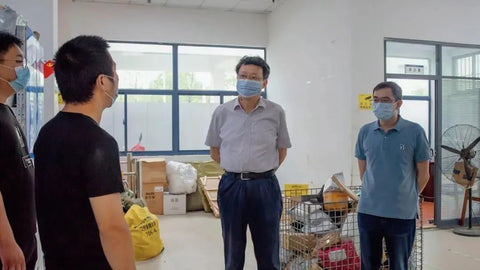 Express Service Center at the East Gate

Zuo Wei emphasized that on the premise of following the pandemic prevention and control requirements, all the commercial outlets should overcome the shortage of staff and other challenges with might and main, arrange healthy service staff to enter school and actively allocate resources, so as to stay in normal operating status and satisfy the daily needs of teachers and students in school. Meanwhile, he also stressed that all the workers must wear masks, make extensive efforts in disinfection, and try their best to guarantee the campus service assurance work, thus serving the teachers and students well.

Canteen Ensures Healthy Food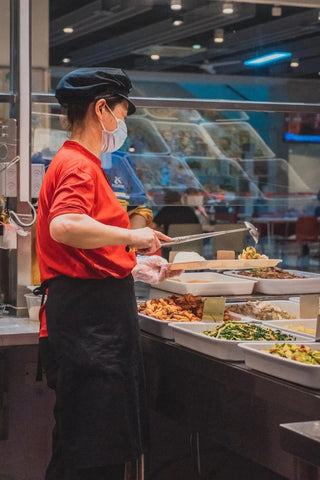 In addition, Zuo Wei and other team members also went to Meiyuan Canteen, Taoyuan Canteen and Juyuan Canteen to check the food supply at windows, the price, and the canteen environment. At the same time, they were also briefed by the canteen staff on the implementation of anti-pandemic measures in canteens. Afterwards, they repeatedly told the managers to carry out the pandemic prevention and control requirements and ensure a healthy and safe canteen environment, so as to ensure the supply of school meals while caring for the health of employees both physically and mentally.