国家卫生健康委员会上周六表示,为预防新冠疫情蔓延,建议人们在春节期间留在工作城市,减少出行。

People are advised to stay in their city of work and reduce travels for Chinese New Year holidayas precautionary measures against the COVID-19 spread, National Health Commission said Saturday.
国家健康委员会副主任曾益新在新闻发布会上表示,大型流行疾病的预防和控制仍然面临挑战,尤其是在2月份春节的临近时,全国将有大量人员迁移,越来越多的人从国外回来,以及聚会的增加和进口冷链产品。
Zeng Yixin, deputy head of the National Health Commission, said at a news conference that the prevention and control of the pandemic still face challenges, especially with the approach of the Chinese New Year in February, which will see large people migrations across the country, an increasing number of people returning from abroad, as well as the increase of gatherings and imported cold chain goods.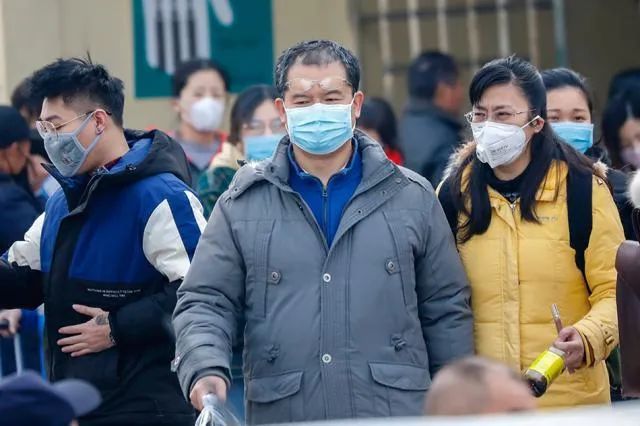 为降低疾病传播风险,应鼓励和引导节假日期间错开旅游和网上消费。学校还应该优化并错开寒假和春季学期的开始时间。
To reduce the risk of disease spread, Zeng said staggered travel and online consumption should be encouraged and guided during holiday period. Schools should also optimize and stagger the timing of winter holidays and the start of the spring semester.
他说,由于预计2月份春节前将有大量旅客出行,建议农民工留在工作城市,尽可能减少人员流动,并补充说,交通流量应严格控制。
As a large volume of trips are expected ahead of the Chinese New Year in February, migrant workers are advised to stay in their city of work to reduce the movement of people as much as possible, he said, adding that the flow of traffic should be strictly controlled.
各类公共场所,如会议活动、景区旅游等,应严格遵守当地有关规定和人流控制要求。
All kinds of public places, such as conference events and scenic tours, should strictly comply with the relevant local regulations and the requirements for the control of people flow.
要及时发现和报告疫情,扩大核酸检测的范围和频率,严格检测进口货物,加强对高危岗位人员的保护。
Zeng said to detect and report infections in a timely manner, the scope and frequency of nucleic acid testing should be expanded, imported goods should be strictly detected and the protection for personnel who work at high-risk posts should also be strengthened.
医院和其他医疗机构也应该开展定期检查,分配足够的设备和人员,并加强对发热病患的管理。
Hospitals and other medical institutions should also carry out regular inspections, allocate adequate equipment and personnel and enforce management of fever patients.
各地要加强聚集应急响应,组织疾病控制、医疗、检测等方面的演练和培训。
All localities also need to strengthen emergency response to gatherings and organize practical exercises and training in disease control, medical care and testing, he said.
他还说,各国政府还需要确保疫苗接种以一种标准化和安全的方式进行,并适当监测和报告对疫苗接种的可疑异常反应。
Governments will also need to ensure that the vaccination is carried out in a standardized and safe manner and properly monitor and report suspected abnormal reactions to vaccination, he added.
Source: China Daily